الأخبار
Regain Yemen Initiative's Report On Houthi Funds And Companies -The first report: The oil companies managed and owned by Muhammad Abdul Salam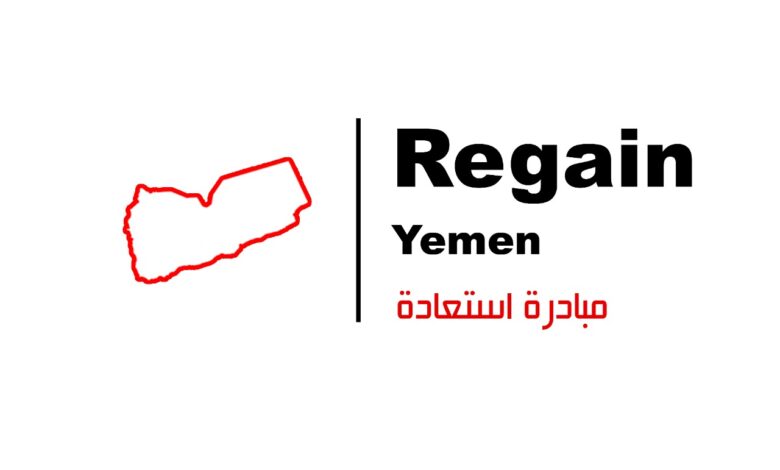 "Regain Yemen Initiative's" Report On Houthi Funds And Companies
The first report: The oil companies managed and owned by Muhammad Abdul Salam
During the "Regain Yemen" team's work on monitoring and documenting the Houthi militia's crimes of looting the property of Yemenis and their private companies, it managed to reach the depth of the financial and commercial sector of the Iran-backed Houthi militia, and obtained various documents that revealed how the Houthi leaders controlled the economic sectors in Yemen, and take advantage of the looted money to finance the war.
As a first batch, the team of "Regain Yemen" has obtained data from about 1,250 companies, commercial and service institutions, including 250 companies through which the Houthi militia work to control the local market, money laundering, support for smuggling networks and international mafia.
According to the documents obtained by the team, the companies that have been established, have a variety of tasks, starting with oil services, companies, commercial, investment, import and export companies, general contracting, education, exchange and transferring money to and from abroad, in addition to companies and private funds looted by the Houthis.
The management of these companies was assigned to the Houthi leaders or their relatives, with the aim of camouflaging, the ability to smuggle and money laundering to and from Yemen, and loot the people's property
The documents reveal a huge amount of information that will be published in various and detailed reports.
In this report, the companies and funds that were first controlled by Muhammad Abdul Salam, the spokesman for the Houthis, will be revealed. He alone controls 27 companies, managed by a group of personalities close to him, and others with fake names, in addition to being managing a private financial network worth more than half a billion dollars in hidden and different ways. The documents are kept by team.
Moreover, Muhammad Abdul Salam along with an Omani and Iranian financial group are working on establishing an investment commercial bank in Oman, with nearly $ 400 million, with the aim of transferring money and facilitating its laundering in Oman in partnership with Hezbollah and Iran.
Abdul Salam who used to work in the Iranian carpet trade, his brother owned a company and a garment factory in one of the Gulf countries.
Many personalities work under his control, including merchants, from whom he obtained large sums of money for the services and facilities he provided to them.
Here, the team reviews the personalities and companies that are controlled and managed by Abdul Salam, and whose revenues go to his private accounts in foreign banks, thus making him one of the most prominent warlords in Yemen.
The Network:
Abdul Salam's Local Network
First: Majed Abdullah Ahsan Dabbash, who owns and runs:
1 – Oasis Petroleum
2- Royal Plus for Marine Services ( in partnership with Muhammad Ahmad Muhammad Al-Faqih).
Second: Muhammad Ahmad Al-Faqih
3- Al-Faqih Company for Trade, Industry and Oil Services
4- Royal Plus for Marine Services (in partnership with Majid Abdullah Ahsan Dabbash)
6- Star Plus Yemen Ltd.
Third, the phantom name: Ali Ali Ahmed Muhammad
6- Way Trans Transport and Commercial Agencies Ltd.
7- CyberTech Trading Company Ltd.
8- Majd Al-Hadara Company for Construction, Contracting and Real Estate Investment
Fourth: Saddam Ahmad Muhammad Al-Faqih
9- Royal Plus for importing petroleum products
Ali Ahmed Hizam Al-Faqih
10- Sama Square Trading, Contracting and Commercial Services Ltd.
11- Prince Oil for importing petroleum products
12 – King Oil for importing petroleum products
Saleh Al Sha'er
He works under the management of Muhammad Abdul Salam, and the latter gets 20% of the revenues of the private and looted companies that were plundered by Al Sha'er being the judicial guard
Mohamed Salah
He is the brother of Muhammad Abdul Salam, and he currently manages large investments outside and inside Yemen, and is primarily responsible for the funds managed by Muhammad Abdul Salam. The most prominent company is Premier Oil.
Other Houthi companies operating within the Muhammad Abdul Salam network, which are 15 companies:
1 – Sam Oil Company for Trade and Oil Services.
2- The Martyr Foundation
3 – Portion from merchants such as Al-Huthayli, Al-Asili and Al-Hammadi.
4 – Dima Yemen Co., Ltd.
5 – Ali Masoud Qarsha companies
6 – Mirdif Investment Company Ltd.
7 – The Wounded Foundation
8 – ITCO Trade and Industry Co., Ltd.
9 – Fuel Investment Company Ltd.
10 – Star Plus Yemen Ltd.
11 – Yemen Krud Company for Trade and Oil Services.
12 – Yemen Elaf Company for importing petroleum products.
13 – Yemen Universal Oil Company for importing.
14 – Energy for petroleum products.
15 – The Yemeni Industrial Investments Company.
Recommendations
During the investigation and scrutiny of documents and review of data, it was concluded that there are money laundering operations and smuggling of weapons equipment into Yemen through these companies, with clear leniency from different countries in violation of, firstly, UN resolutions regarding the supply of weapons to the Houthis, and secondly, for combating money laundering and combating terrorist financing.
For there to be measures to prevent the smuggling of money, weapons and drugs into Yemen, recommendations related to combating terrorism and money laundering must be followed. Therefore, the "Regain Yemen Initiative" recommends the following:
1- Listing the names mentioned above, and generalizing that they do not own real companies, but rather fake companies for the purpose of passing financial transactions and smuggling oil and weapons to the Houthis, which encourages the Houthis to prolong the war in Yemen.
2- Establishing an international committee working to enumerate these companies, monitor the violations carried out by Muhammad Abdul Salam and other Houthi leaders, and also to stop his suspicious movements in support of terrorism in Yemen.
3- Strengthen regulatory oversight by the Arab coalition and the Yemeni government in particular in the fight against money laundering and terrorist financing carried out by a large group of Iran and Hezbollah members in Yemen through Houthi leaders.
4- Tightening control over suspicious transactions carried out by the Houthi group and their affiliated companies, which exceed 1250 companies in all economic sectors, and informing countries of the danger of these companies.
5- The Yemeni government and the Arab coalition must work to list these figures on the list of personalities financing terrorism, and work to list the Houthi leaders within the international sanctions, as they violated UN Resolution 2216.
6- Demanding the Attorney General, the judicial authorities in the Yemeni government and all the competent authorities to stop the activities of these commercial companies and freeze any assets or funds of those Houthi figures in Yemeni banks.
7- The "Regain Yemen Initiative" will work with a group of experts and international legal experts, and in cooperation with the relevant international institutions, in order to prosecute the Houthis in international and Yemeni forums and courts to stop these companies from transferring money and investing in it, as it is considered part of the financing of terrorism and war in Yemen, that must be restored and handed over to its owner.
8- Asking the Central Bank of Yemen and the Information Collection Unit to track these funds and companies in coordination with their counterparts from the competent authorities in the Arab Coalition countries to pursue and track the looted money by the Houthis that using to prolong the war, especially the techniques of drones and ballistic missiles that threaten Arab Coalition countries and Yemen in general.
The "Regain Yemen Initiative"
The Regain Initiative of Abducted Properties and Rights